About TOH fish Corporation
TOH fish corporation, a young and dynamic team, specializes in supplying fresh Toman fish (giant snakehead fish - Channa micropeltes) products. Our motto is "from farm to family daily".
We have developed the full chain of producing top-notch freshly chilled Toman fillets and related products such as special fish floss, fish skin snack, marinated dried products, and more products lined up for regular shipment to Southeast Asia.
To ensure stable stocking and pricing, we have two channels of supplies: first, our 10-year experienced collection system encompassing most of the Toman hubs in Vietnam and Cambodia; second, our own 30-hectare farm especially designed to be always on ready-to-back up mode in complementary to the external channel. Our on-farm processing factory is stringently controlled according to HACCP oriented standards to deliver up to 5-7 tons of freshly chilled fillet daily, 7 days/week.
With such a system, we can assure the most constant and stable supply for exporting demand at any time point. TOH fish is proud to be one of the strongest Toman suppliers in Southeast Asia.
Toman fish meat is rich in protein and lean in lipid, making it a nutritious and effective diet. It is specially believed by Chinese to enhance wound healing process and support immune system during post surgery, which could be attributed to its high content of albumin and Zinc.
At TOH fish, we are passionate in making toman products to the premium standards of freshness and food safety. Our factory is designed to provide chilled products in big volume and different cutting styles that are tailored to meet various customers' requirements. Therefore, our products have been well-recognized and accepted in Southeast Asia including Singapore, Malaysia, Cambodia and Vietnam.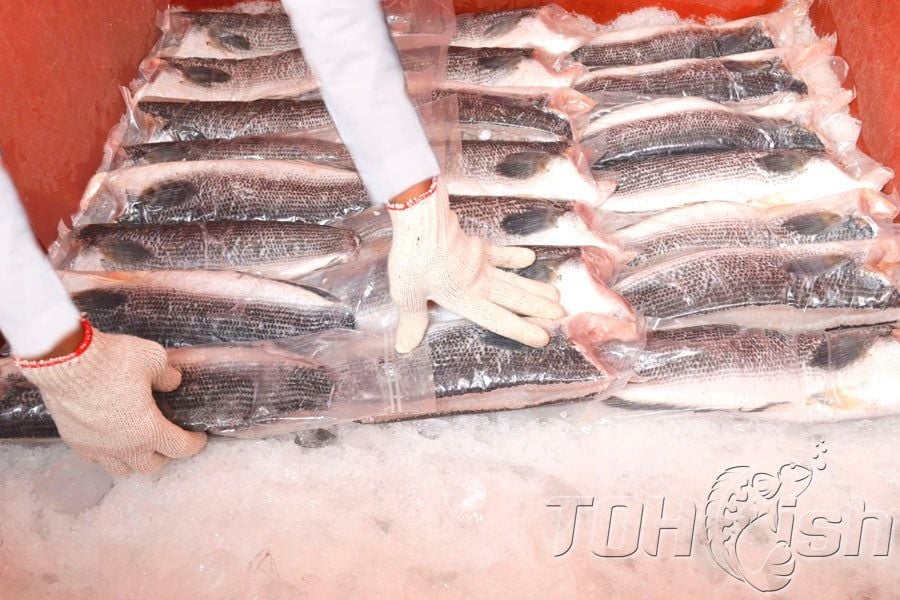 Contact us for more information:
Email: contact@tohfish.com
Phone:(+65) 90050704/ (+84) 909454881
Whatsapp/Viber/zalo:(+65) 90050704
Fanpage: www.facebook.com/TOHfish/
Hotline: (+84) 909 83 2269 Viber/Zalo/Skype/Whatsapp